Wow, already 2 months since I last put something on here. I better get around to getting the rest of those Station pix up. At this rate, they'll be closed before I finish! 😛
So here's what we've been doing for the past month.
September 29, we took part in the Disney Tower of Terror 10-Miler. It started at 10pm, and we finished around 12:45am or so, I think. Then we got to go to the park (studios) until 4am. We stayed and did the Tower of Terror, Buzz Lightyear, which I've never been on because it's always too crowded, and Rock n Roller Coaster. New rule for that one, in addition to "no sitting on the rail and no flash photography": no puking! Guess that was the "technical difficulty" that had closed the ride the first time we tried to go on it that night….
And some pictures from the official photographers. Small ones, cuz we're not gonna buy them. 😛
Then I put up some halloween decorations. These would've been a lot fancier if i had realized BEFORE halloween that the party shop is right across the street from the walmart i got this stuff from….
On October 20 i worked a show at Carrollton Station then immediately drove straight thru to Gville, watched the Saints game, took a small nap, and then we went to see Minus the Bear at the Florida Theater.
Saturday before halloween, we went to a Halloween party (with AWESOME decorations). Rose was a butterfly garden, and I was party rock (see Party Rock Literal – MSPaint for reference; off-topic, i was so sick of that song / hated that song before i saw that video).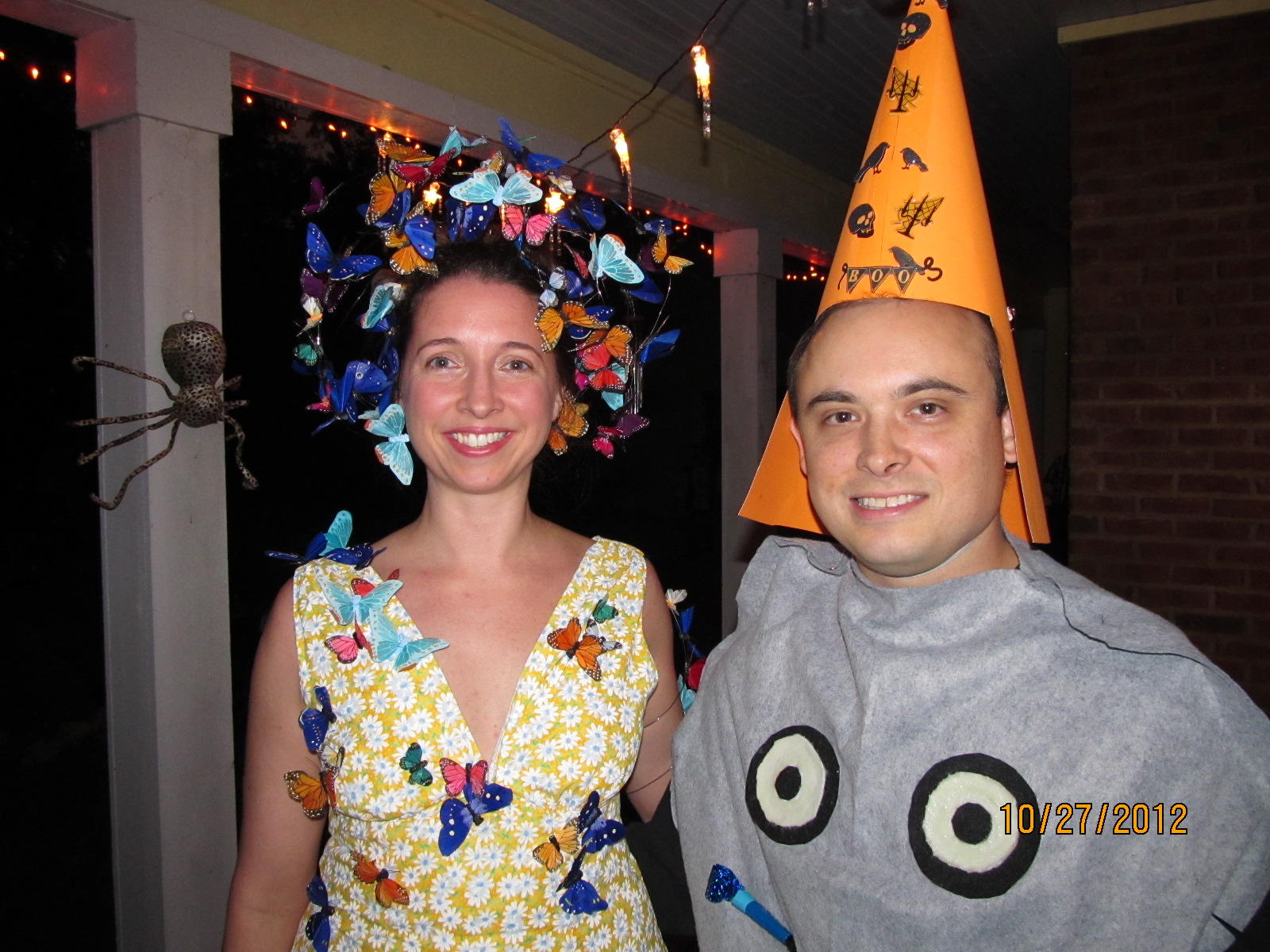 Also, we finally finished the patio floor. As you may remember, it had old indoor/outdoor carpet when we moved in. I pulled that out some time ago, and we finally got to doing this. Sanded it, painted it, sealed it, and there you have it. Before and after.
There's someone here running for some office. His name is Ted Yoho. Thankfully there's someone else around here with my sense of humor who added this to his sign:
If you can't read the addition, it says HO + bottle of rum 🙂
Finally, on Friday (Nov 2) we went to a murder mystery party that people Rose works with had. Everyone plays a part. I was nervous about it, but I'm told I pulled it off well. I played Rowan McGregor, midway manager / con-man / smartass. Rose played Cat Levens, lion tamer. It was fun and I wouldn't mind doing it again.
That's all for now!
Last 5 posts by jeff